In the ever-evolving world of NFTs (Non-Fungible Tokens), artists are frequently on the lookout for systems that can efficaciously exhibit and monetize their creations. 
Voice.com, however, falls quick of being the beacon of hope it claims to be for artists. It's time to shed light on the dark aspect of this platform that has left many artists dissatisfied and disappointed...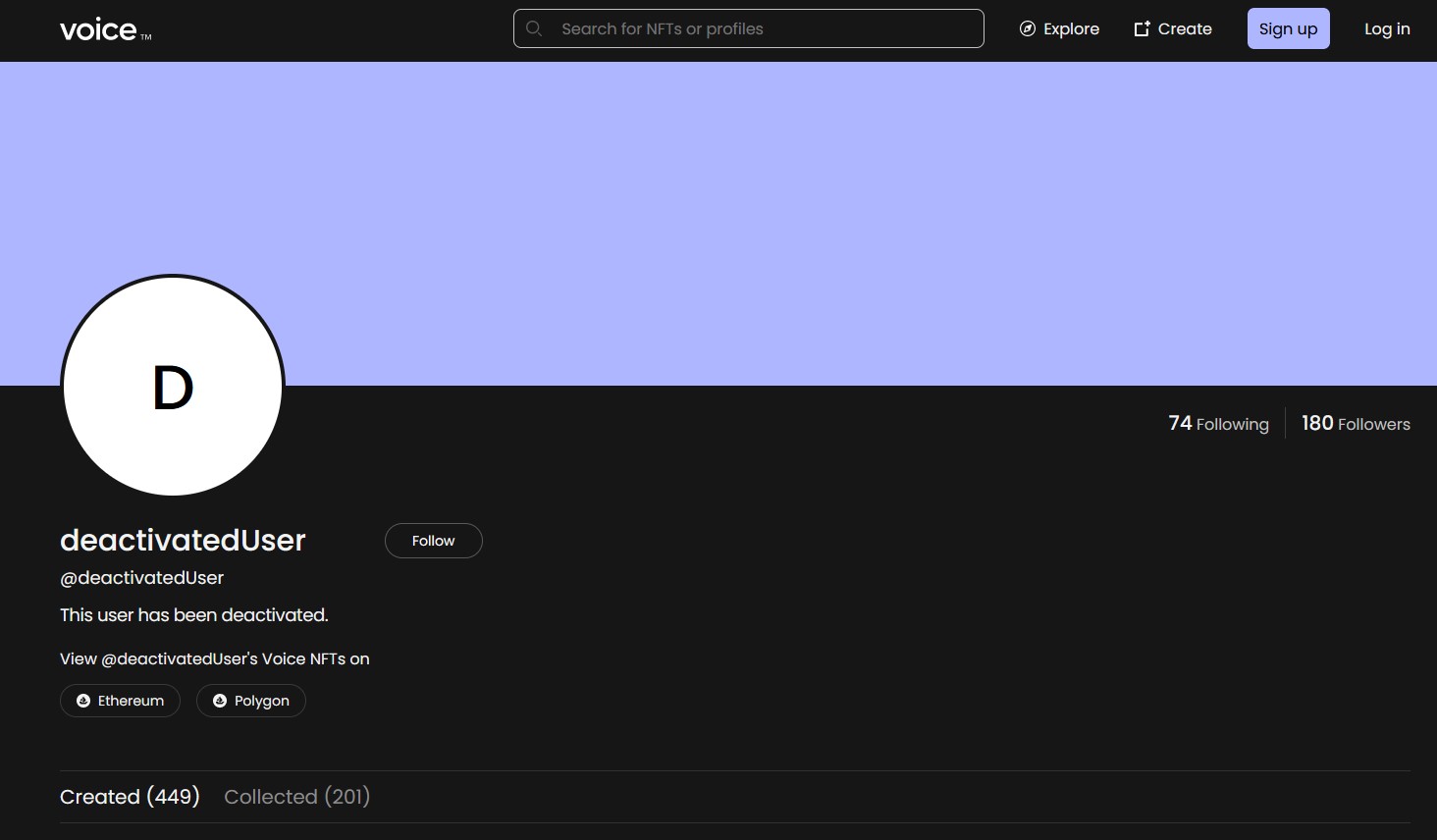 "No warning, no notice. Just POOF! One day you wake up and are 'deactivated' Why? Who knows, and they won't say why. 449 Created & 201 Collected down the drain..."


1. Terrible Support: The Vanishing Act

One of the most obtrusive troubles on Voice.com is its inexplicable lack of support. Numerous artists have stated for months of frustration due to vanishing NFTs, difficulties in promoting or sending their work, and an usual lack of assistance. Imagine having your digital artwork property trapped in a digital void, with no one from the platform inclined to furnish a clear clarification or, greater importantly, a solution. It took an agonizingly lengthy time for Voice.com to tackle these concerns, leaving artists in the lurch.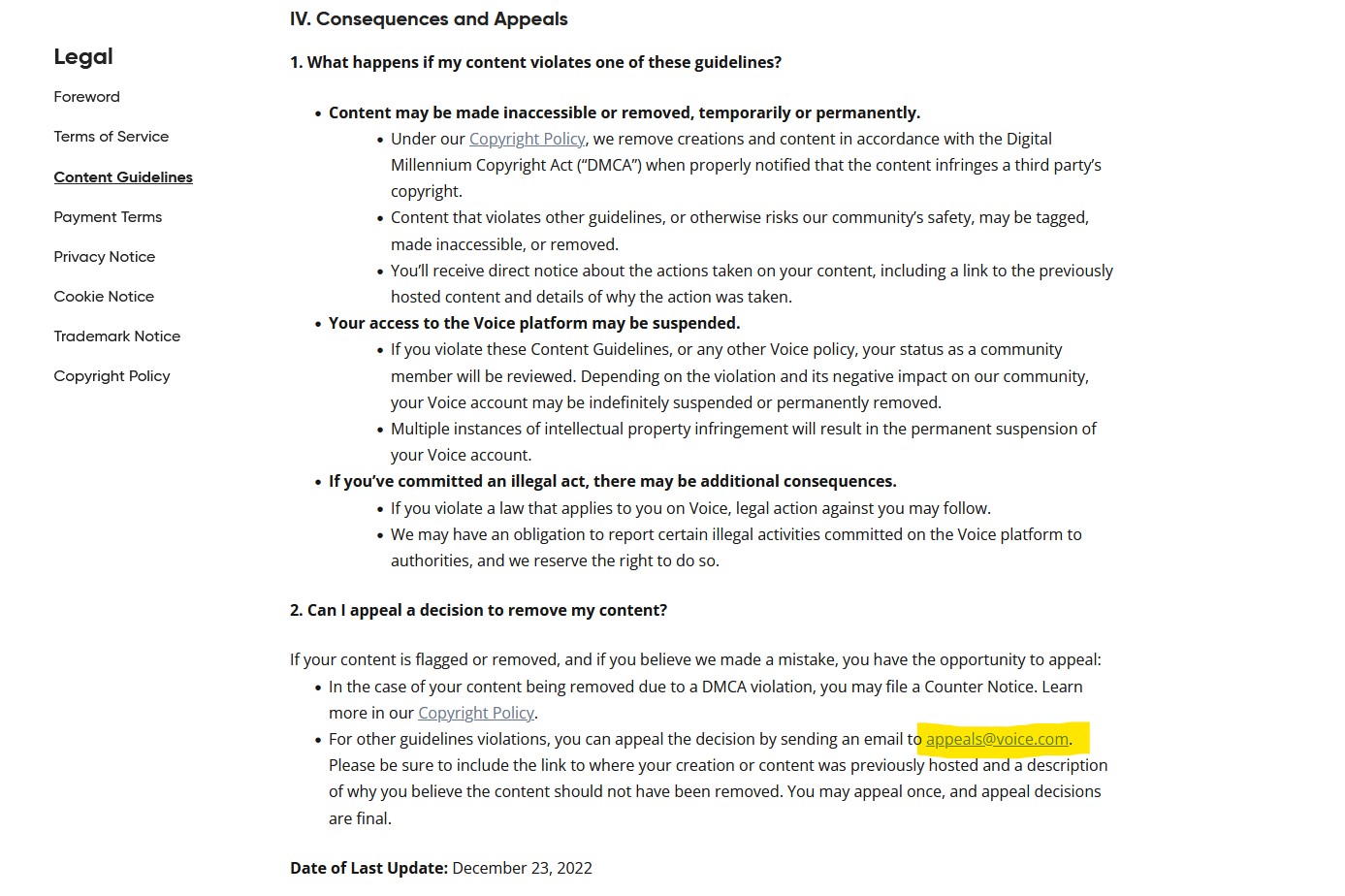 "Appeal process seems pretty straight forward, just send an email and explain, right?"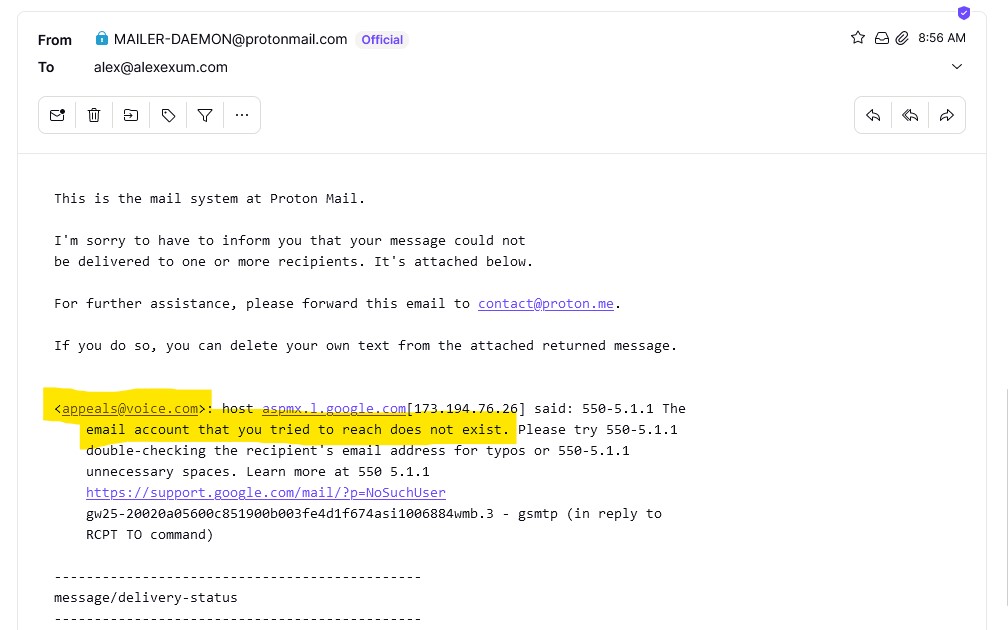 "Nope. Not so much. The appeals process BROKEN as of 9/8/2023! How long has THIS been going on?!?"

2. Funds and NFTs Held Hostage

Perhaps one of the most alarming components of Voice.com's questionable practices is their capacity to deactivate customers and withhold admission to  their artwork and funds. This capability that, at any moment, for any purpose (or often, for no obvious purpose at all), artists chance having their well-merited cash and NFTs confiscated. This is unjust, additionally a blatant breach of trust.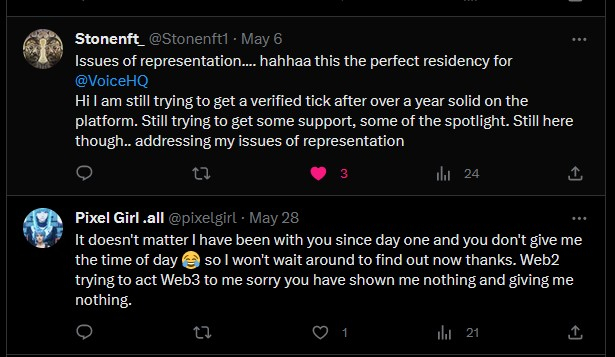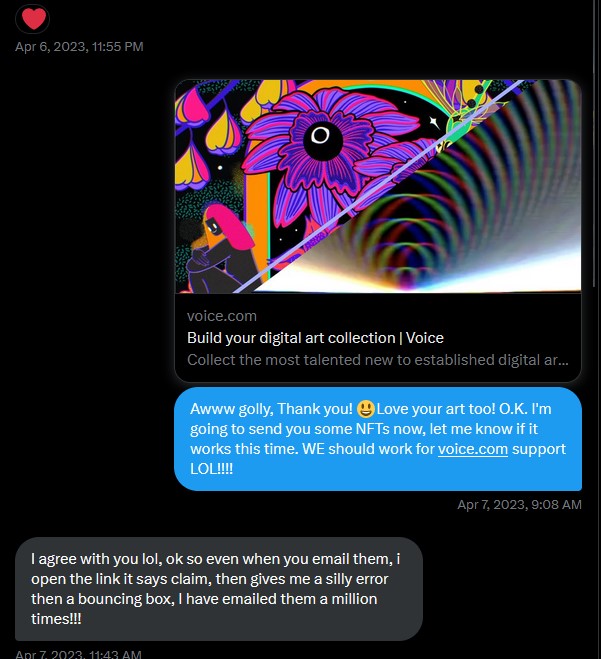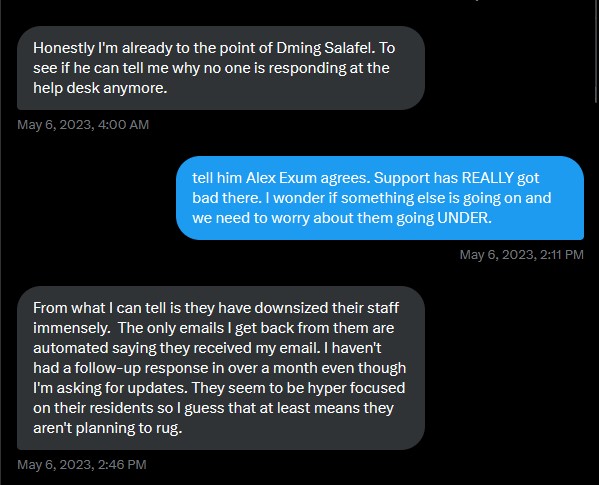 "Several 'X' users also using Voice.com that have contacted ME directly, since Voice.com will not respond to their requests! I do not and would not work for this horrid company..."


3. The Downfall of Sales

Voice.com's transition to a new blockchain would possibly have regarded like an upgrade, however it has tested to be damaging to artists. Sales on the platform have plummeted, particularly due to exorbitant gasoline prices that now burden each consumers and sellers.
 The promise of a thriving market has withered away, leaving artists struggling to make income and customers deterred by means of the excessive expenses of transactions.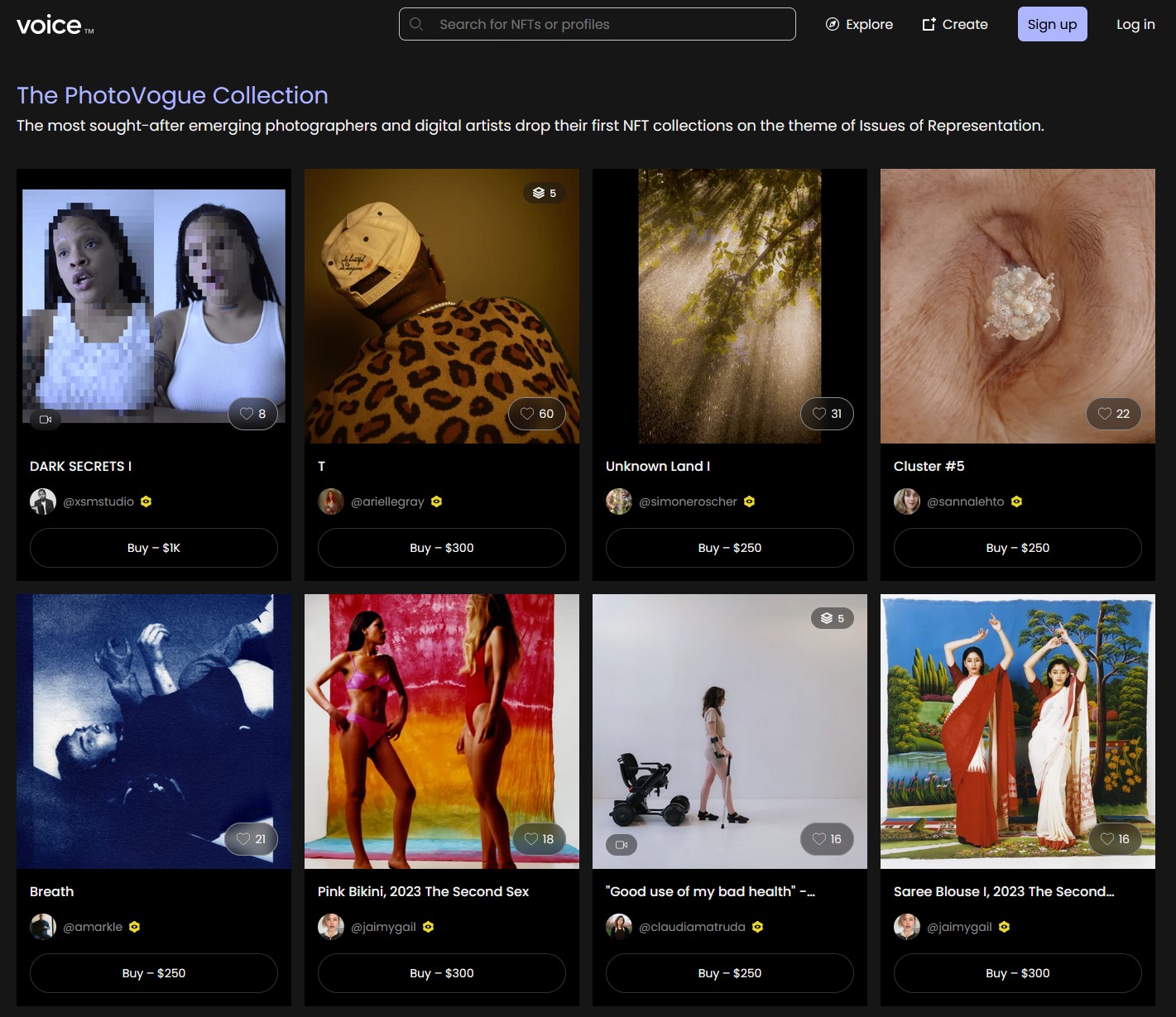 "Now, seriously, would you buy any of this 'Vogue Residency' crap?!? $250.00? $1,000K?!? No. Neither did I."


4. Exclusivity Over Quality

A platform that claims to aid artists need to prioritize artwork over exclusivity. Voice.com's tendency to prefer 'Vogue residency artists' has raised questions about its dedication to merchandising a numerous vary of creators. A residency does now not warranty the great or relevance of an artist's work, but Voice.com seems to be extra targeted on cultivating an elite membership than on fostering a thriving creative community.

In conclusion, Voice.com has validated to be a disappointment for many artists who had hoped for a dependable and supportive platform to exhibit their NFTs. 
The problems surrounding this site, from insufficient help to questionable consumer deactivations, have eroded believe inside the artist community. Moreover, the ill-fated transition to a new blockchain and the choice for residency artists have stifled creativity and sales.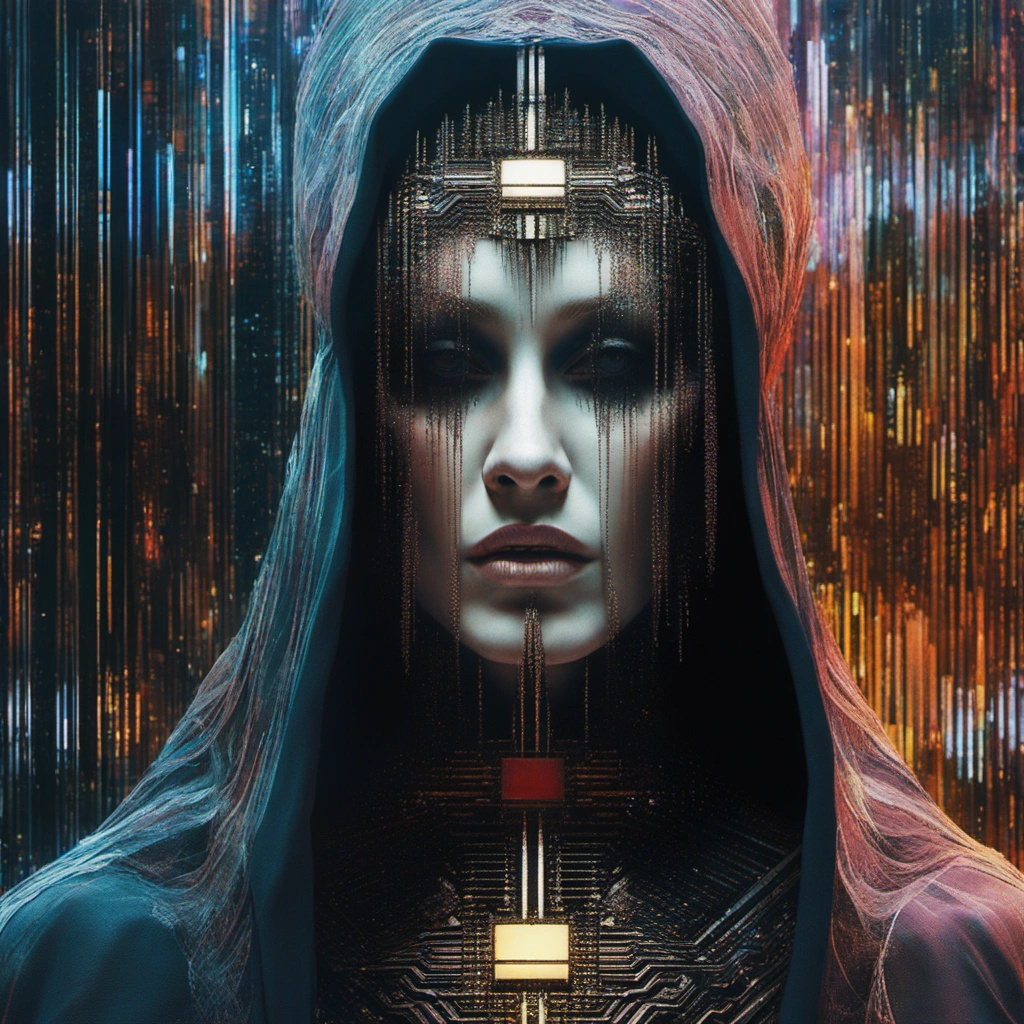 "Check out my art on the largest NFT marketplace, OpenSea for my latest collections."


Artists deserve a platform that respects their work, affords obvious and dependable support, and fosters a numerous and thriving community. 
Unfortunately, Voice.com seems to be falling brief of these expectations, leaving many artists to query whether or not it is a platform they can believe with their innovative endeavors.

P.S. Do you have a Voice.com horror story too? Send me all the details and I will be sure to include it in my next post about this corrupted company.