The long-standing tension between Senator Rand Paul and Dr. Anthony Fauci has taken an unprecedented turn. As reported by Fox News on July 30, 2023, Senator Paul announced an "official criminal referral" to the Department of Justice regarding Dr. Anthony Fauci. The root cause? An accusation that Fauci had lied during his COVID-19 testimony.
The Kentucky Senator's allegation centers around an email dated February 2020 in which Fauci detailed a call with various scientists of high credibility, including Francis Collins, former Director of the National Human Genome Research Institute. In this call, Fauci revealed suspicions about unusual mutations in the coronavirus that suggested it may not have evolved naturally, as initially claimed.
This email content stands in stark contrast to Fauci's previous committee hearing statements, where he emphatically denied funding any gain-of-function research related to this virus. Senator Paul, however, begs to differ. As he stated on the social media platform "X" (formerly known as Twitter), "This directly contradicts everything he said in committee hearing to me, denying absolutely that they funded any gain of function, and it's absolutely a lie."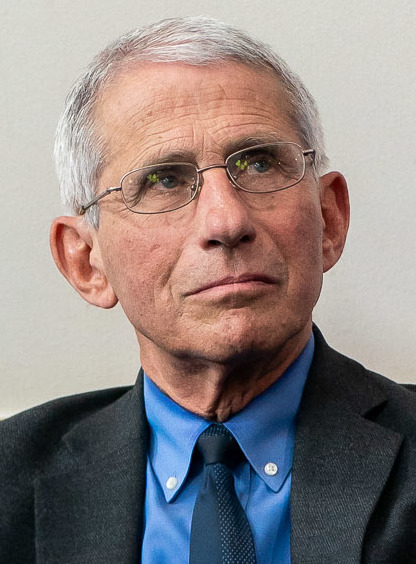 The 5' 7" stack of stinking, lying human feces, known as Dr. Anthony Fauci.

Senator Paul's official criminal referral to the DOJ escalates this situation to new heights, transforming a dispute between public figures into a potential criminal case. The controversy around the origins of COVID-19, the involvement of gain-of-function research, and the roles played by key actors like Dr. Fauci have never been under more intense scrutiny.
This referral brings to the forefront critical questions about transparency, accountability, and the truth about the origins of a pandemic that has upended the world. 
The stakes couldn't be higher, and the eyes of the world now look to the Department of Justice for answers. As the situation continues to evolve, it's a safe bet that the battle for truth in this complex story is far from over.

P.S. No Sponsors. No Advertisers. No Nonsense. The Alex Exum Show dares to challenge the status quo, offering a platform for opinions and ideas that might otherwise be silenced. Alex isn't afraid to discuss the controversial, the uncomfortable, the unpopular. Help support the show.