👻🎃 Alex Exum's 6th Annual Haunted Radio Halloween Show 🎃👻
Step into the Shadows, Where Fear and Fantasy Collide...
🌙 Welcome to the darkest corner of the web, where the macabre meets the mysterious. Prepare yourself, dear visitor, for a journey into the heart of terror, a nightmarish odyssey like no other. It's time to experience Alex Exum's 6th Annual Haunted Radio Halloween Show, a chilling celebration of audio horror that has left audiences trembling for years.
📻 Enter the Haunted Realm: Our annual Halloween show is not merely a broadcast; it's an otherworldly experience. Tune in and let the sinister stories, spine-tingling soundscapes, and hauntingly immersive tales transport you to a place where reality blurs with the supernatural.
🕯️ A Legacy of Fear: For six years running, we've cast a shadow on the airwaves, delivering nightmares to your ears with every whisper. This year, we've unearthed our most diabolical stories yet, carefully crafted to ensnare your imagination and keep you awake long after the witching hour has passed.
🎭 The Masters of Macabre: Behind every spine-chilling story is a cadre of creative minds. Meet the demented geniuses who breathe life into our tales of horror, and gain exclusive insights into their twisted inspirations.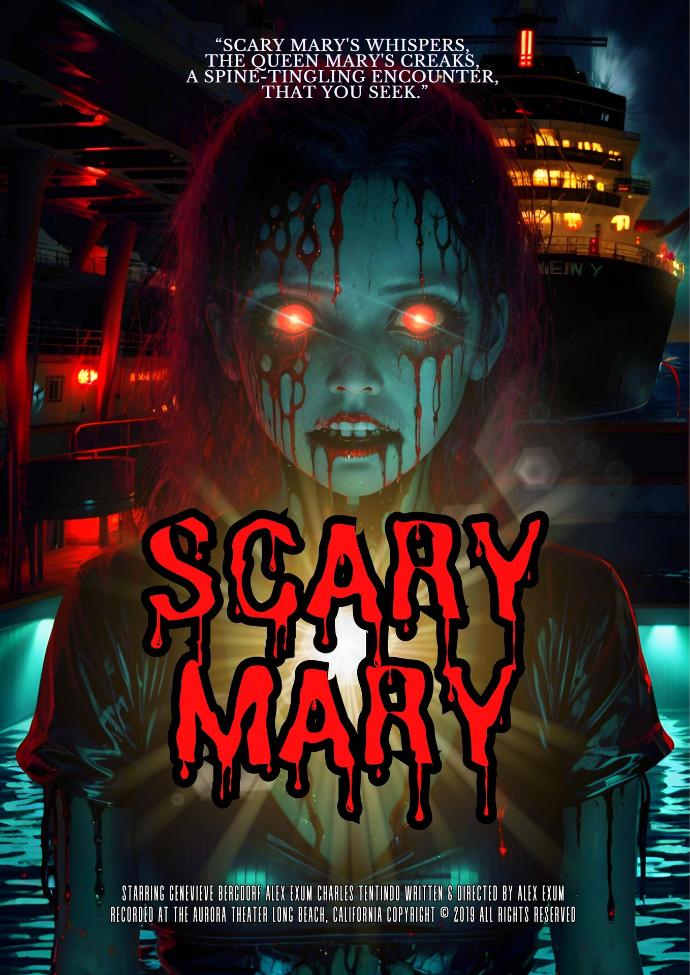 🔥 Embrace the Unseen: Do you dare to confront your deepest fears? Explore the eerie corners of your psyche as we delve into mysteries that will ignite your darkest fantasies. Haunted Radio is not for the faint of heart; it's a journey into the unknown.
🔮 An Ephemeral Experience: But heed this warning—the terror is fleeting. This may be the last chance to revel in the abyss with us, to partake in a tradition that defies the boundaries of fear. Don't let it slip through your fingers like smoke on a cold, October night.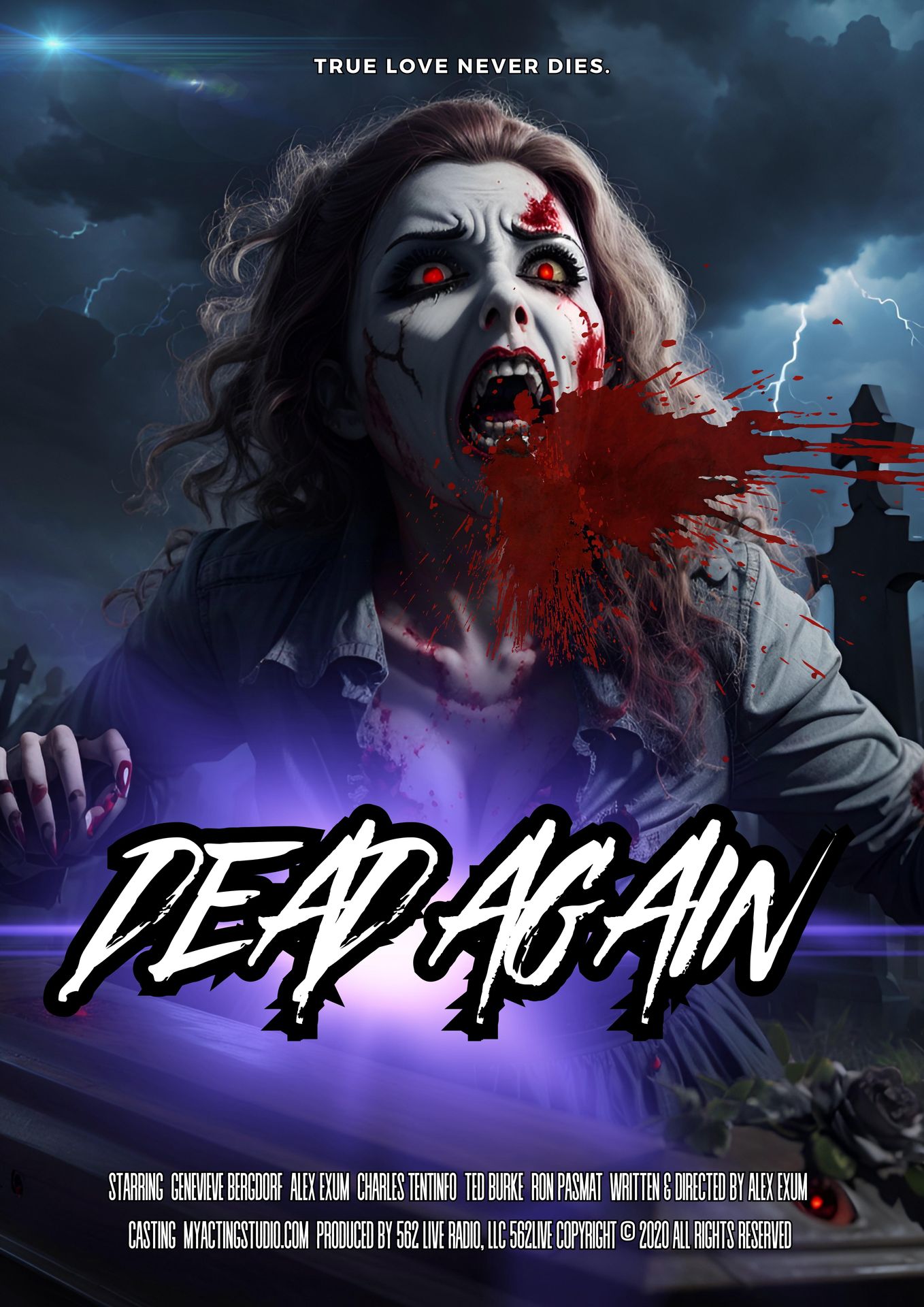 🌟 Join the Dance of Shadows: Secure your place in the tapestry of fear and fantasy. Click below to immerse yourself in the spectral sounds of Haunted Radio, where each episode is a portal to a world where darkness reigns supreme.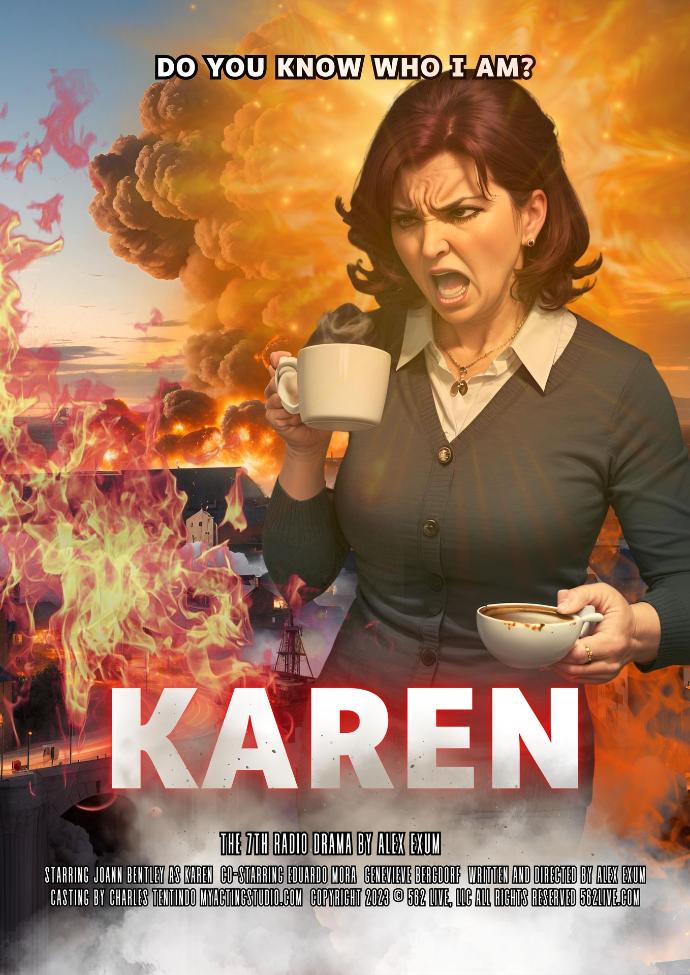 🎃 Introducing "KAREN" (2023) 🎃
Prepare for spine-tingling suspense and hair-raising horror as we delve into the chilling world of "KAREN" (2023), a gripping addition to Alex Exum's Haunted Radio Halloween Show.
"KAREN" is a haunting tale that explores the dark underbelly of suburban life, where the seemingly ordinary can turn sinister in an instant. In this captivating radio drama, you'll meet the enigmatic Karen, the entitled suburban housewife you love to hate. Her quest for excitement and control will lead you down a twisted path of suspense and terror.
As the sixth season of Alex Exum's Haunted Radio unfolds, "KAREN" promises to be a standout masterpiece of horror storytelling. Get ready to be captivated by a story that blurs the line between reality and nightmares, leaving you questioning the true nature of justice and revenge.
Stay tuned to our Halloween page for updates on this bone-chilling production and mark your calendars for a Halloween night you won't forget. In the world of "KAREN," the horror is real, and the terror is relentless. Don't miss it! 🌙💀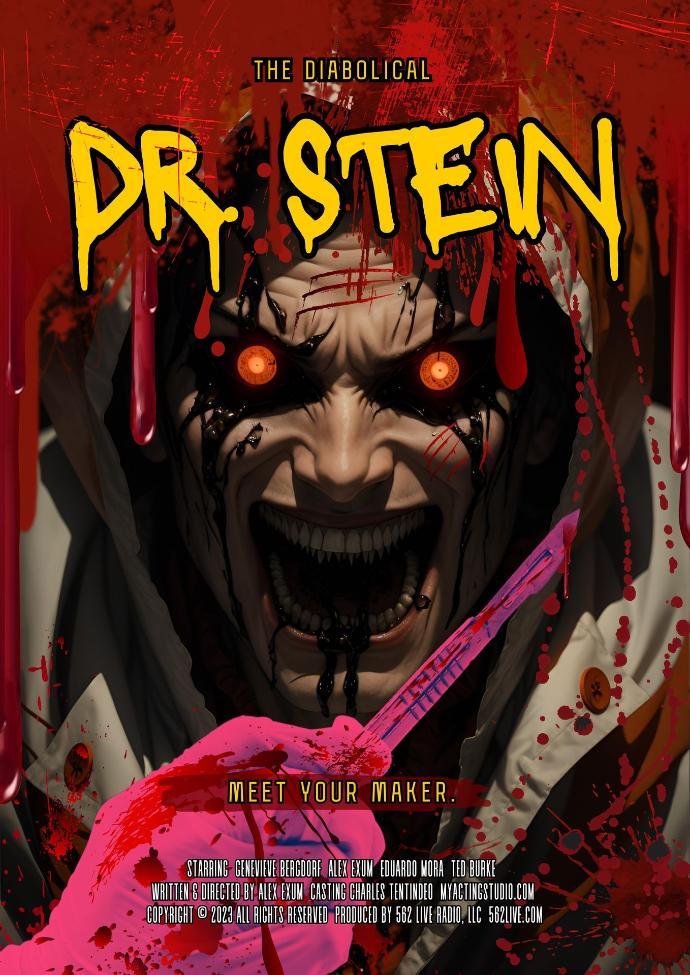 👉 Enter the Abyss 👈
Embrace the unknown, let it wash over you like a chilling breeze, and allow it to shape your nightmares. Join us for a Halloween experience that transcends time and reality. Your descent into darkness begins here.
👻 Pleasant dreeeeeams, hmm? 🌙