If you're an NFT enthusiast or creator, you're in for a treat. OpenSea, one of the leading NFT marketplaces, has just dropped some exciting news that promises to revolutionize the way creators interact with the platform. Let's dive into the details.
1. Welcome to the Creator Studio
OpenSea is gearing up to launch the Creator Studio - a centralized hub designed to offer a plethora of tools for creating, managing, and analyzing your NFT projects. This isn't just a minor update; it's a significant leap forward in terms of the platform's functionality and user experience.
2. Goodbye Lazy Minting, Hello Enhanced Features
With the introduction of the Creator Studio, OpenSea is bidding adieu to lazy minting. But don't fret! In its place, they're rolling out a suite of no-code tools that will allow creators to:
Launch exclusive drops for their community.
Mint items directly into their wallets without any hassle.
And that's just the beginning. Over the coming months, OpenSea plans to introduce even more features to the Creator Studio. Creators will soon have the ability to add a variety of content to their collection pages, including:
Engaging images and videos.
Detailed roadmaps.
Comprehensive FAQs.
This means you'll have more creative freedom than ever before to showcase your story and your items side by side.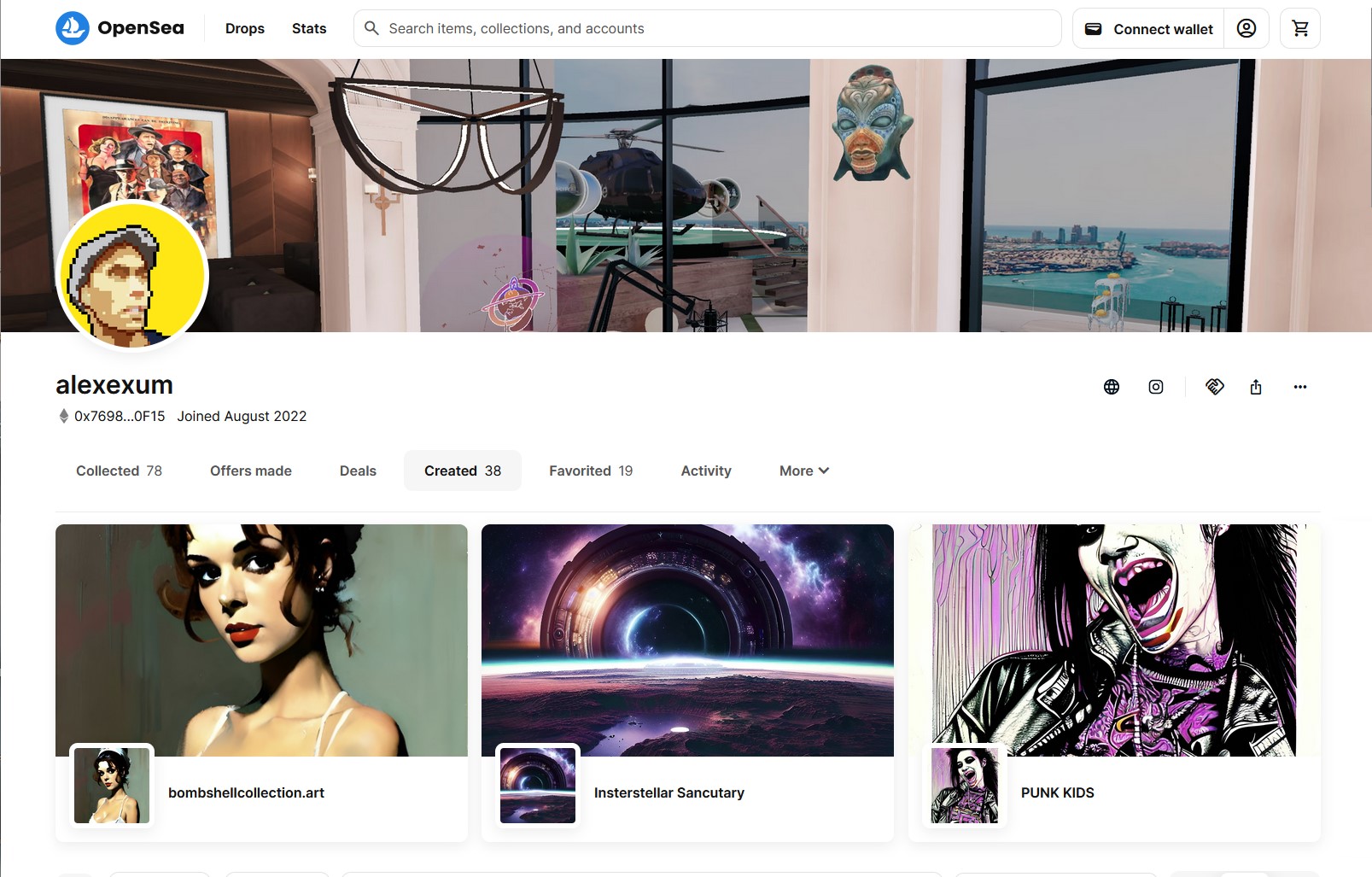 3. Important Changes to Lazy-Minted Items
For those who have been using OpenSea's lazy minting tool, there are some crucial changes to be aware of:
As of October 3, the creation flows for lazy-mintable items will be sunsetted.
Instead, the Creator Studio will introduce a method to create collections that exist on independent contracts that creators deploy.
All items previously created using the lazy minting tool will remain as they are. They can still be bought, sold, or transferred as usual. However, post October 3, they won't be editable.
After this date, creators will not be able to:

Create new items using the lazy minting tool.
Create or modify collections of lazy-minted items.
Edit existing lazy-minted items.
If you've minted any items using the lazy minting tool, it's essential to make any necessary edits before the October 3 deadline.
In Conclusion
OpenSea's introduction of the Creator Studio marks a new era for NFT creators. With enhanced tools and features, the platform is set to offer a more enriching and seamless experience for its users. So, gear up, creators! The future of NFT creation on OpenSea looks brighter than ever.
Stay tuned to AlexExum.com for more updates and insights into the world of NFTs and beyond!

 P.S. My OpenSea NFT's are available here: https://opensea.io/alexexum