Hello dear readers and listeners,
I am thrilled to take a moment to express my heartfelt gratitude for the incredible support you've shown for my book, "Silenced: My Journey as the Most Banned Talk Show Host Online." It is truly an honor to announce that, thanks to your unwavering support, the book has achieved remarkable success in the literary world. As I write this, I am humbled and overjoyed to share that "Silenced" has reached remarkable heights on the best-seller lists.
A Remarkable Journey: From Words to Widespread Impact
When I embarked on the journey of penning down my experiences as the most banned talk show host online, I never imagined the tremendous response it would receive. Your engagement, enthusiasm, and willingness to explore the pages of "Silenced" have been nothing short of overwhelming.
Rising to the Top: Chart-Topping Achievements
I am thrilled to share that "Silenced" has achieved incredible recognition on the best-seller lists. Currently, it holds a prominent position on the Kindle Store's Top 100 list, an achievement that speaks volumes about the resonance of the book's message. In the categories of Politics & Social Sciences Short Reads and Biography & Memoir Short Reads, "Silenced" stands strong at #1 and #2 respectively. 
Furthermore, the book has claimed the #2 spot in the Censorship category of the Kindle Store. These accomplishments are a testament to our collective effort and a shared interest in uncovering the truth behind the world of online discourse and censorship.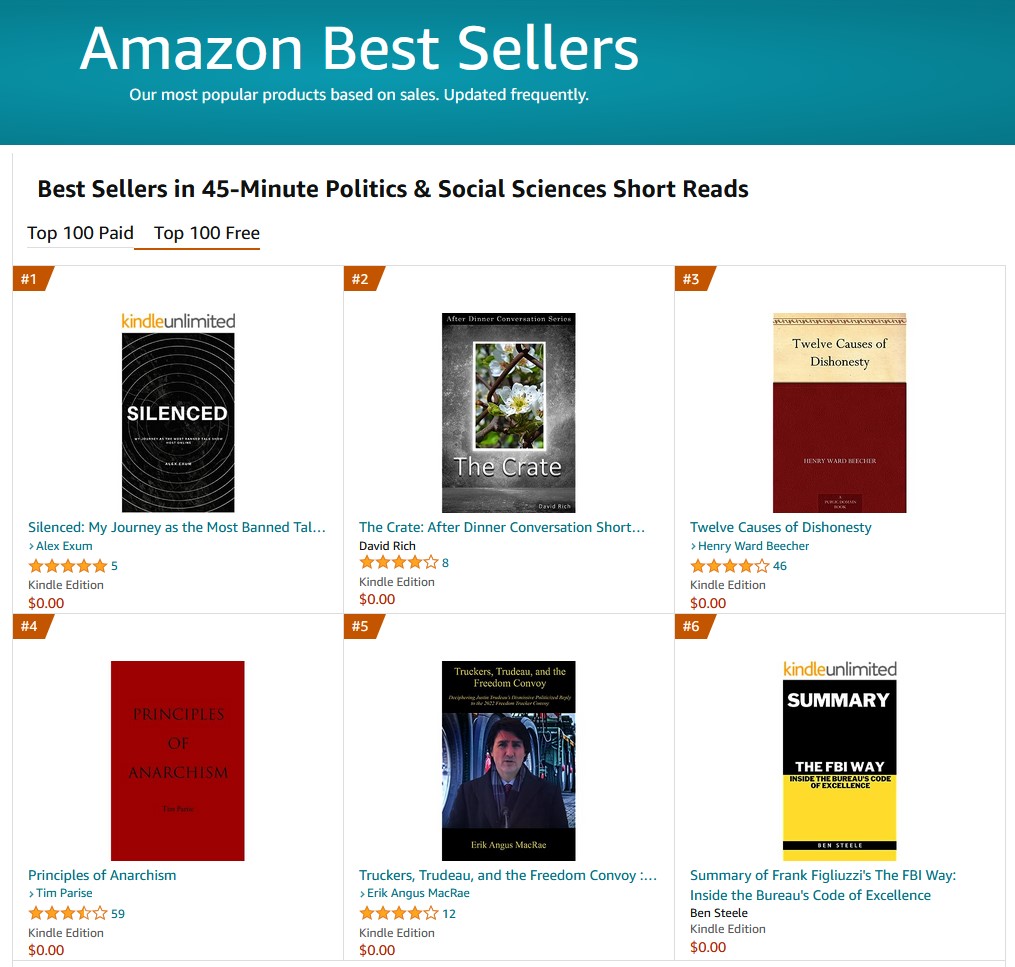 A Shining Star: Five-Star Reviews
The journey of "Silenced" has been further enriched by your kind words and thoughtful feedback. The book has received a perfect 5.0 rating from five reviewers, and I couldn't be more grateful for your support. Your reviews not only motivate me but also help potential readers understand the value and impact of the book.
Sharing the Joy: Free Copies for Kindle Unlimited Subscribers
As a token of my appreciation, I am excited to announce that for the next few days, "Silenced" will be available for FREE to Kindle Unlimited subscribers. This is a small gesture of thanks to the community that has made this journey possible. I hope that those who haven't had the chance to explore the book will now have the opportunity to do so and join the conversation.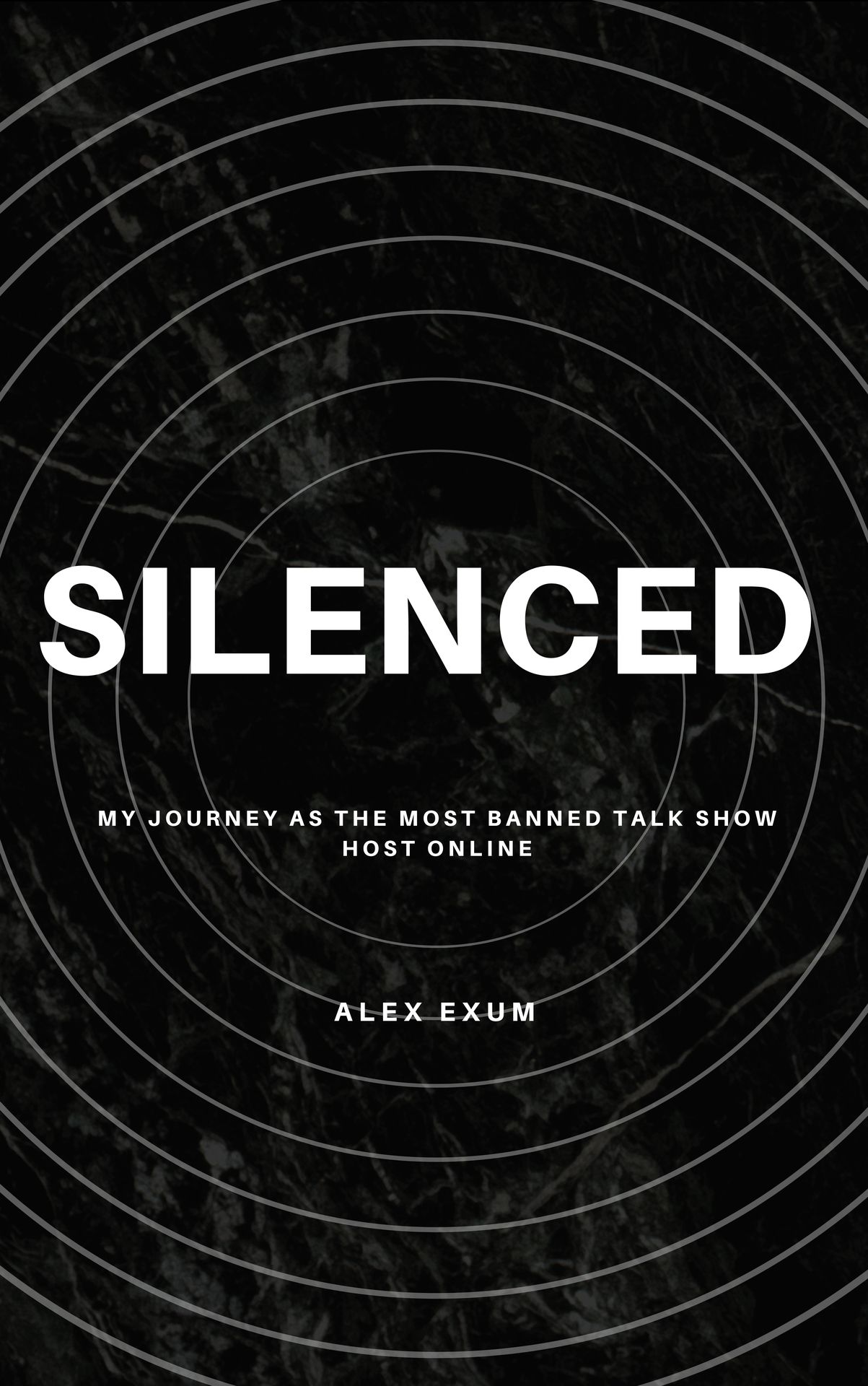 In Conclusion: Thank You for Making "Silenced" a Triumph
With immense joy and gratitude, I extend my thanks to each and every one of you who have contributed to the success of "Silenced." Your support, your engagement, and your passion for truth have shaped this achievement and have made this endeavor a deeply meaningful one. "Silenced" isn't just a book; it's a testament to our collective commitment to free speech, open discourse, and the power of knowledge.
Once again, thank you for being an integral part of this journey. I am excited to continue this conversation and explore new horizons together.
Happy reading!
Warm regards,

P.S. If you could give me a review it REALLY helps, thanks friend.