Hey folks, it's your favorite provocateur, Alex Exum, with some downright electrifying news! My latest literary exposé, 'Pfizer's Efficacy Illusion: The 0.84% Truth,' is launching into the stratosphere this week. And because I appreciate every single one of you truth-seekers out there, I'm giving it away for FREE on Amazon Books. That's right, no catches, no gimmicks – free as a bird, this week only!

Why am I just giving it away? Well, folks, it's simple. I've done the research. I've put in the hours, pulled my hair out, and run the gauntlet to unveil the uncomfortable truths lurking beneath the surface of what we're told. This is the sort of knowledge that should be available to anyone and everyone who values the truth. So here I am, standing on my soapbox and handing it out. 

'Pfizer's Efficacy Illusion: The 0.84% Truth' isn't your average bedtime read. This is a deep dive into the convoluted world of pharmaceuticals and public health. It's a rousing journey through the labyrinth of studies, stats, and figures that surround the Pfizer COVID-19 vaccine, leading to the startling reality behind the touted 95% efficacy rate. What does that 0.84% truth mean, you ask? Grab your copy, folks, and prepare for a wake-up call!

Remember, you have this week only to nab your free copy. Yes, FREE! Head over to Amazon Books, download your copy, and brace yourself for an eye-opening, mind-bending trip into the depths of medical misinformation. This isn't just about unmasking truths. It's about arming ourselves with knowledge, wielding it like a sword, and leading the charge towards a society that values transparency and authenticity over profit and public image.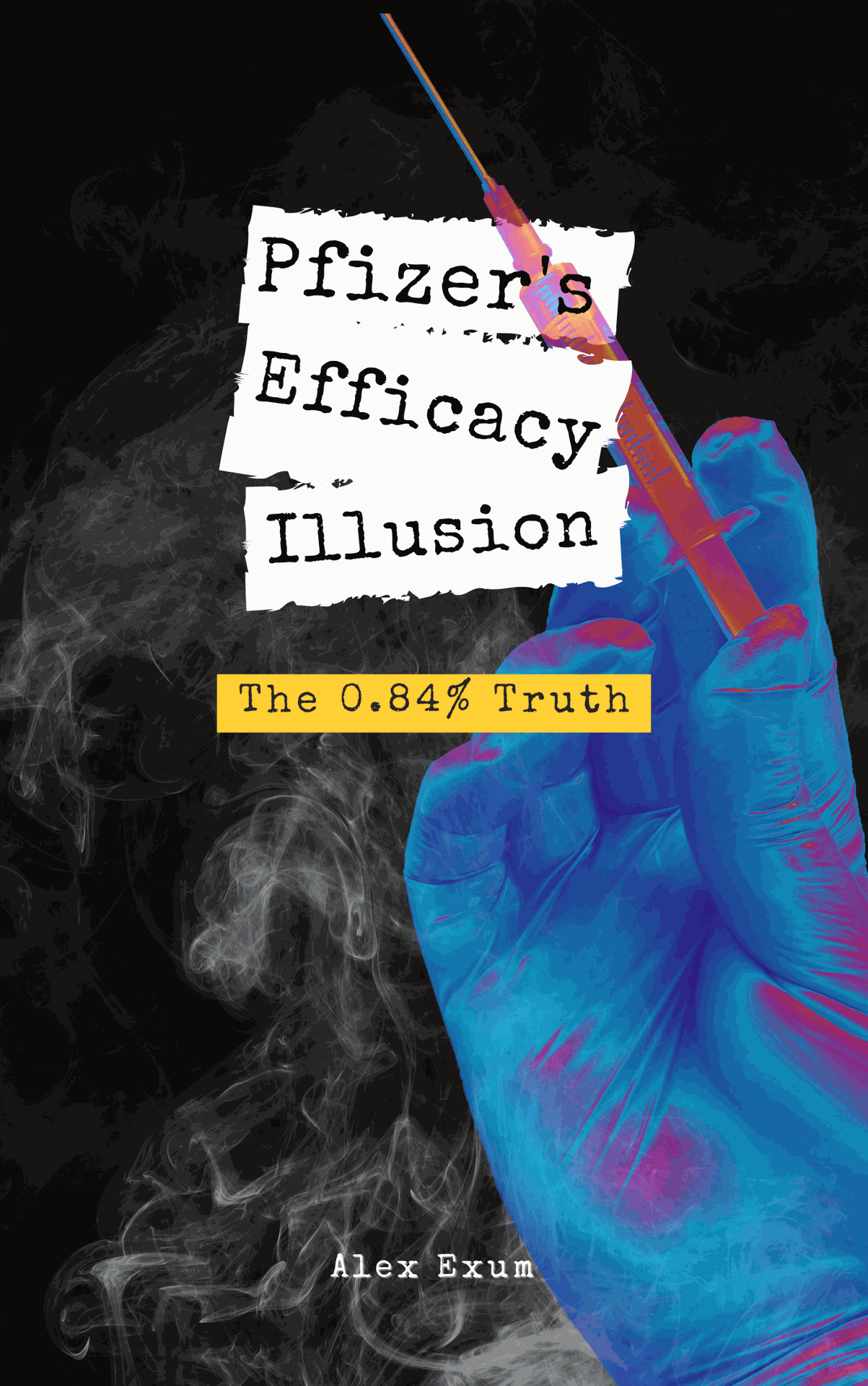 The clock is ticking, folks. Don't be the one left in the dark. This is Alex Exum, signing off. And remember, always question, always probe, and never settle for the easy answer. See you on the other side!