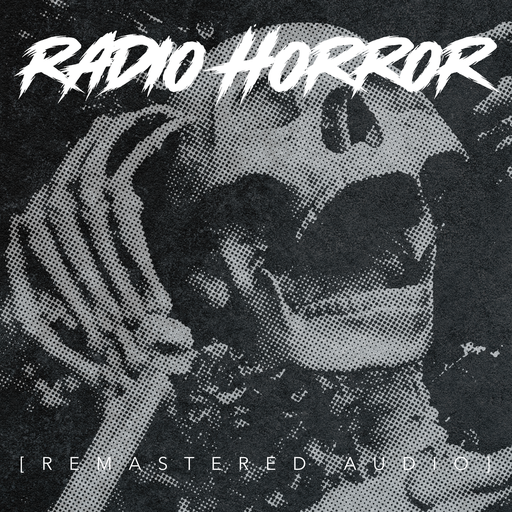 Radio Horror: Volume I
The most terrifying radio drama's ever produced. Each episode hand picked for this amazing compilation. All in high-quality, remastered audio. No commercials. Turn out the lights, light a candle, turn up the volume and try not to have nightmares!

1. Escape - 'Evening Primrose'
With a strange assortment of characters and an adventure that is sure to keep your heart racing, this horror radio episode is one of the best.

2. Escape - 'Three Skeleton Key'
A true classic horror story that includes a lighthouse and rats.

3. Inner Sanctum - 'The Wailing Wall'
Taking place on November 6, 1945, a man strangles his wife and is constantly haunted by the noises she made when it was happening… for 40 years!

4. Lights Out - 'Death Robbery'
Taking place back on July 16th of 1947, a man tries to bring one of his best friends back to life.

5. Suspense - 'House in Cypress Canyon'
A chilling story taking place on December 5, 1946, where the nighttime is filled with the howling of werewolves.

6. Suspense - 'Pretty Girl'
Every school campus has a girl who is a tease and a pretty girl, right? They seem to have a perfect life and they have perfect looks, but is that really the truth?

7. Suspense - 'The Hitchhiker'
One of the most suspenseful horror radio episodes you'll hear, the Hitchhiker is a radio classic that takes you on a cross-country drive where this character's destiny is their passenger.

8. Suspense - 'The Screaming Women'
One night, a little girl hears a screaming woman. Not just any screaming woman, this woman has been buried alive.

9. Suspense - 'Zero Hour'
On October 4, 1953, this classic tale about "Drill" and the game of "Invasion", is filled with suspense.

10. The Chase! - 'The Creeper'
One of the most suspenseful horror stories you'll hear on the radio today, The Creeper takes you into the mind of a serial killer who has it out for redheads.

Digital Download Immediate after Purchase.